PACOTHANE® HT1500:
FOR LAMINATION OF RIGID MULTILAYER, FLEXIBLE CIRCUITS AND UNCLAD LAMINATES
OVERVIEW
PACOTHANE® HT1500 – is a High Temperature resistant release film specifically engineered for laminating rigid, flexible and specialty substrate Printed Circuit Boards. It is manufactured and converted in-house under stringent quality controls.
LAMINATION APPLICATIONS
Rigid Multilayer Panels: To contain resin squeeze-out; to buffer and protect copper from damaged plates; to minimize stress effect from aluminum tooling plates; to reduce frequency of plate cleaning; to increase plate life; to prevent press pads from sticking to plates or bonding to tooling pins. (See lay-up recommendation)
Flex, Rigid-flex Panels: To contain resin squeeze-out; to provide easy separation of conformal hydraulics and driver pads from PCB surfaces. (See lay-up recommendation)
FEATURES
Contaminate free release from resins and separator plates
Rated for Operating Temperatures up to 400°F (204°C) for up to 2 Hours
Optimal thickness at 1.5 mils (38μm) for easy Handling (50% thicker than competitive release films)
No embedded impurities
Extremely low X&Y Axis shrinkage with reduced static potential
Essentially inert: no out-gassing, no plate residue, no inter-laminar adhesion influence, and no vacuum system contamination
Environmentally friendly: no Ozone depleting chemicals, no fluorine's
RECOMMENDED LAMINATION LAY-UP
needs to be updated.....
DESCRIPTION OF STANDARDS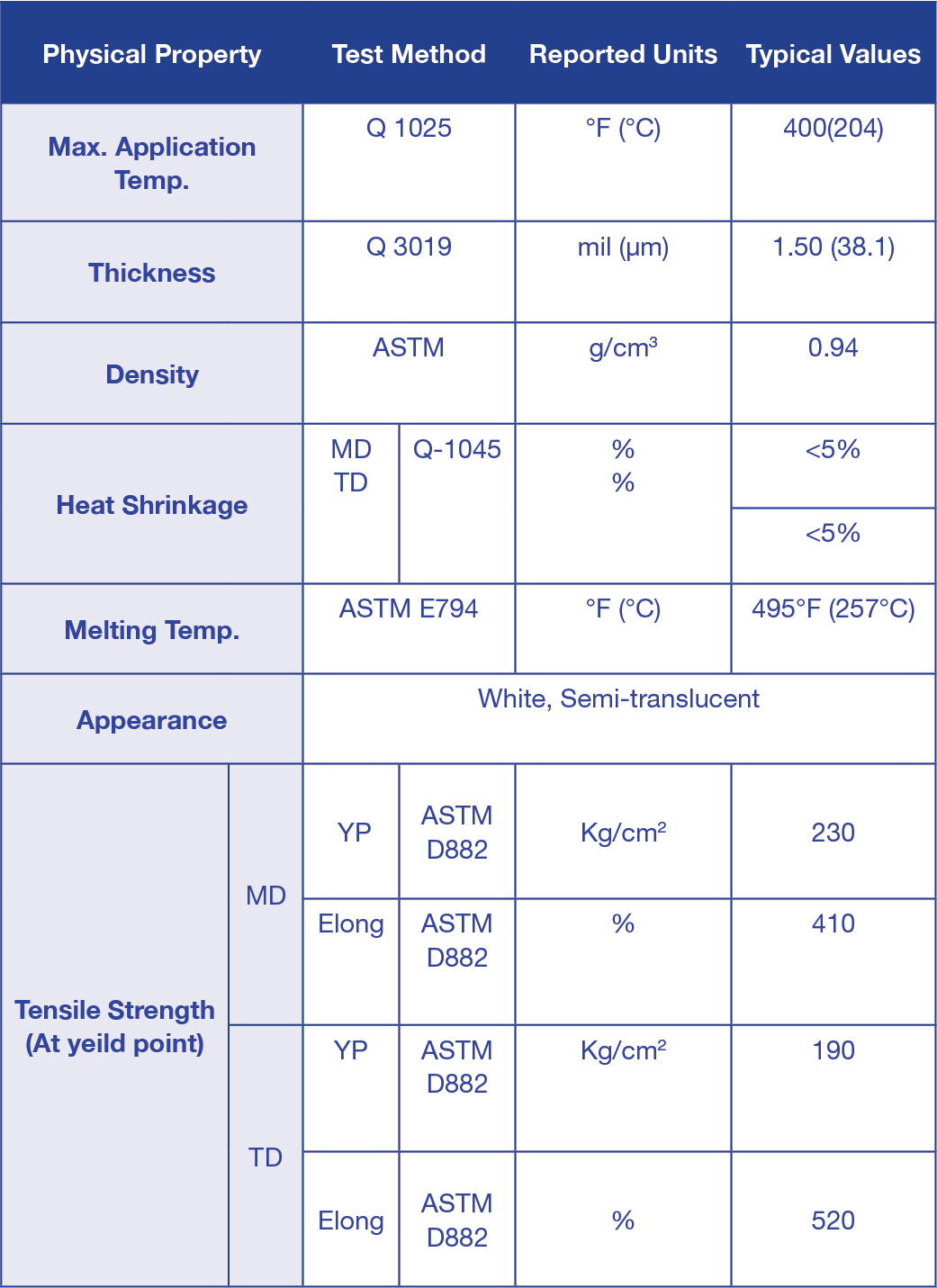 AVAILABILITY
PACOTHANE® HT1500 RELEASE FILM is available in rolls or custom-made sheet sizes, tooled to customer specifications. The complete line of Pacothane Technolgies products is available from leading local Distributors Worldwide who offer "Just in Time" delivery from locally-available stocks.
SAFETY